THE
HOOK
BLOG
Coffee Fuelled
Thoughts, Stories
and
Ideas
From the HQ
Introducing ETERNAL SUNSHINE - Black Gold Edition #2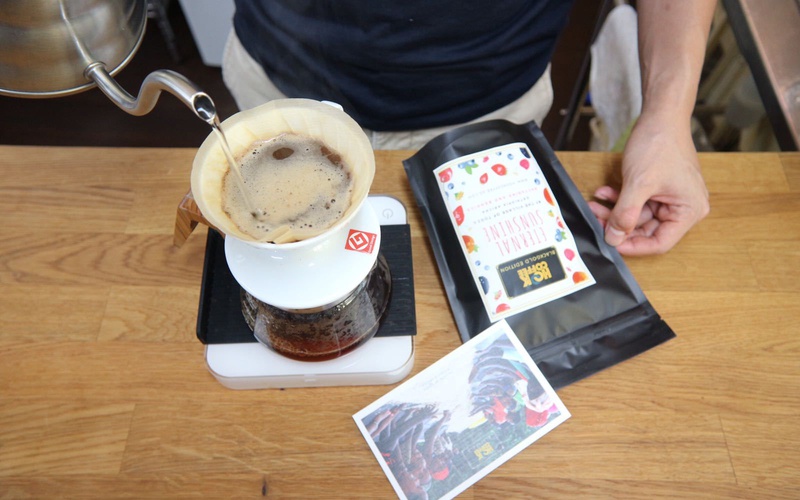 We are very proud at Hook Coffee to announce the launch of a second Black Gold Edition coffee, our line of rare of best of the best coffees. This new addition to the series is our highest scoring coffee yet: Eternal Sunshine.
This special offering, from the birthplace of coffee itself, was grown in the Torea village in Yirgacheffe, Ethiopia at about 1800 meters above sea level. The coffee was processed at the Aricha station via the natural method, which is famous for shaping coffee's flavor to be full and wild. This is a wildly exotic and deliciously fruity coffee. The satisfying sweetness of berries and nectarines will leave you smiling and energised like eternal sunshine.
Our Highest Scoring Coffee Yet
This Ethiopia Aricha holds an excellent score of 88. This score was determined by a licensed coffee industry Quality Grader. The Q-Grader certification is the most prestigious in the coffee world, and the professionals who hold are very skilled at grading coffees. Q-Graders use a variety of tests to determine the quality of an unroasted coffee bean. Variations in size, density, color all play a role in determining the final score. More importantly, however, is the percent of defect coffee beans and final cup quality. The more care a farm grows and processes their coffee cherries and beans, the greater the taste and higher the score. The high score of this coffee indicates that the coffee plants themselves were taken care of, that cherry pickers only selected ripe cherries, and that the processing was monitored and executed well. This is among the best of the best. According to the standards presented by the Specialty Coffee Association of America, any score between 80 and 100 falls in the "specialty coffee" range, and anything 85+ is considered excellent quality. Few coffees make it beyond 85 points. We are lucky to be able to offer such a prestigious option.
The Black Gold Edition Will Continue
We will release more top-shelf coffees as we are able to get our hands on them. Coffees this good only come around so often, but we've got our eyes peeled! Stay tuned for more Black Gold coffees. You can buy a bag of the Eternal Sunshine for yourself on the Hook Coffee website. You'll never think of coffee the same way again. Happy Brewing, The Hook Coffee Team
From the HQ
From the HQ
From the HQ
From the HQ
From the HQ