THE
HOOK
BLOG
Coffee Fuelled
Thoughts, Stories
and
Ideas
Coffee
We Got High at Singapore Coffee Fest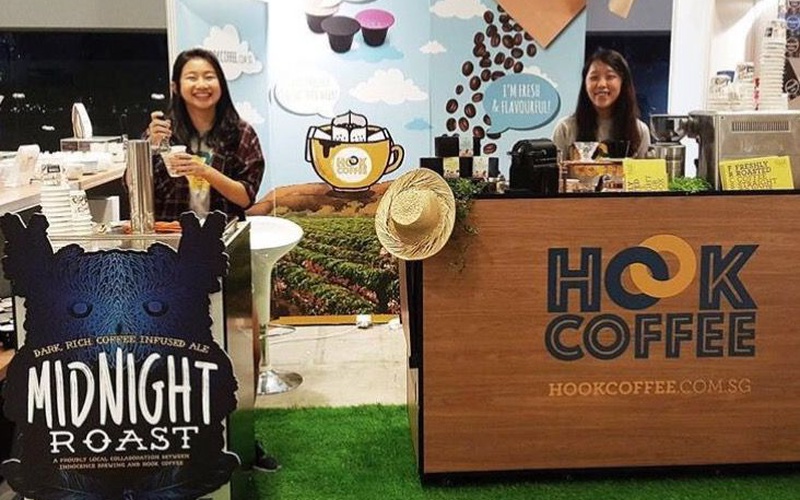 Yes, we got high at Singapore Coffee Fest last week. You can't blame us - we partnered and shared a booth with Innocence Brewing, a local brewery that's pretty new to all this like us and served up the best damn coffee beer i.e. Midnight Roast at the festival. And on top of that, we were so pumped up by the electronic dance music (albeit the same playlist on repeat over the 4 days) and the throngs of overly caffeinated people. We met so many of our lovely subscribers who dropped by to say hi, along with plenty of coffee aficionados. We made plenty of new friends and had loads of fun, all while serving up a steady stream of our delicious drip coffees. We also went around barter trading with our new friends who offer yummy snacks, chocolate, and instragramable cafe food.We had many great moments at the Festival so it was hard to narrow down to a few – but here are what we think were our top 5 moments from those four days: We had many great moments at the Festival so it was hard to narrow down to a few – but here are what we think were our top 5 moments from those four days: 5) Pimpin' our booth
Setting up a booth takes a lot more effort than we anticipated. From transporting our cart coffees, and equipment into a small van, to getting all our decorations up (at the very last minute) – we spent quite a bit of time pimpin' our little corner! From the looks of it though, it seemed that our efforts paid off pretty well. And of course, there's nothing more satisfying than seeing your whole booth come together and actually getting compliments on how cute and enlivening it was! 4) COFFEE (what else) From our newly released ShotPods to our drip bags, we served you nearly everything we had in our arsenal! We weren't able to keep count because the throngs of people did not stop, all we know was that we were literally serving coffees for 10 hours straight and we were all sold out on our ShotPods!!! What can we say – we love perfecting our coffees for you, and we love knowing that you love our coffees too. 3) Seeing our super sporting customers getting their hands dirty with us
So what comes after you've tried all our coffees? You get involved! A couple of our customers managed to beat the crowd, get behind the counter, and try their hands at brewing some coffee. We thought it turned out pretty well. (Shoutout to Sassy Sabrina and Merry Kenny - if we ever need part-timers we know who to call ;) ) 2) Chilling under the fairy lights with beer, cider, and new friends at the end of the day
Like a scene straight out of Tumblr / Coachella / indie movie of your choice. After a long day on our feet, we like to kick it down a notch. One of the highlights of the festival was hanging out on the lawn with our new friends with beer in hand. (Shoutout to Jin, Jack from Jack & Rai, and the amazing folks from Innocence Brewing) 1) Meeting all of you wonderful people!
The smiling faces say it all! :)
---
One last shoutout to the hero who forklifted our cart down from the second floor on Monday after the cargo lift had broken down! Thank you, sir!