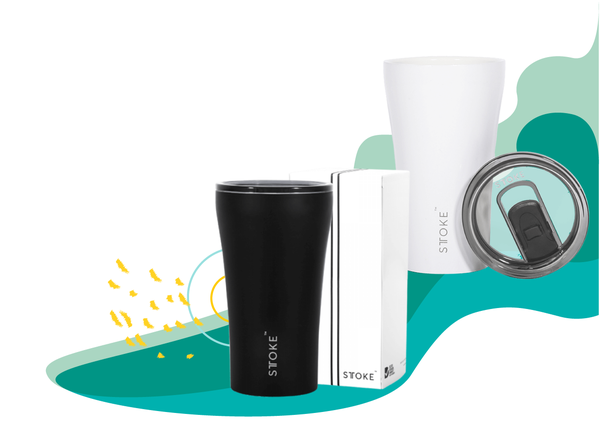 STTOKE CUP DOUBLE DEAL (12OZ)
DOUBLE deal consist of 2 Sttoke cups
Built with a ceramic interior, the Sttoke Cup is designed to provide a consistent temperature and flavour for 3-6 hours to ensure the first sip is no different to the last.
GOLD WINNER in the product design category of the 2018 Good Design Awards®
Key Features:
12oz / 354ml 
Greblon® Ceramic engineered to be durable, and easy to clean
3 hours hot, 6 hours cold (Best served 65°C-80°C/140°F-176°F)
Ergonomically designed to fit perfectly in your hand
Want a color not found here? Please email us! 
Other gears you might be interested in